EyeThrive: Ophthalmic leadership and management programme
Ophthalmology is facing unprecedented challenges in the face of year-on-year growing demand with finite capacity. In addition, Covid-19 has brought about unfamiliar and extraordinary challenges, and requires leadership that is positive, flexible and agile.
Recognising that the field of ophthalmology needs to develop leaders now more than ever, to harness the opportunities of the recovery landscape and collective potential of people, this bespoke Moorfields Education programme has been designed to enable emerging clinical leaders to develop the breadth of skills necessary to effectively lead in a landscape that is volatile, uncertain, complex, and ambiguous.
EyeThrive presents a comprehensive approach to leadership development that emphasises understanding of self, others and the organisation through the lens of positive leadership and create an environment that is collaborative, inclusive and productive.
Course overview
This leadership programme aims to take you on a journey which encourages you to explore and gain deeper insights about yourself, develop better understanding of your character strengths, how to develop high performing teams and how to use your influence and impact to achieve sustainable organisational performance. The programme will provide you with leadership frameworks, models and psychometric tools which will inspire you to look inward and consider approaches to enhance your leadership skills and achieve positive and inclusive leadership through Positive Psychology tools and interventions.
Course structure
This programme consists of two days of virtual face to face interaction and self-paced materials that will include several video lectures by ophthalmic thought leaders. Delegates will be expected to self-manage their learning journey. This approach enables you to take responsibility and accountability for your learning. You will also assess and be assessed by your peers during the action Learning set meeting. This reflects the need for leaders to hold themselves and others to account, to take responsibility, and to make difficult decisions and give feedback on performance.
There will be one action learning set meeting organised, this would be shortly after the workshop with the aim of sharing reflections and learning from EyeThrive. Delegates will get a chance to present a problem and receive coaching support in resolving the problem. This forum is to provide peer support and feedback.
The course requires that you complete a number of activities and readings before attending. A variety of additional online resources are available to support your learning both during and after the course.
Who should apply
This programme has been designed for both clinical and non-clinical managers within an ophthalmic setting looking to take their leadership skills to the next level.
Featured topics
Developing inclusive leadership skills.
Enhancing productivity through positive leadership.
Using emotional intelligence to get the best from your team.
Workplace resilience and wellbeing.
Mastering negotiation.
Sessions will be delivered through interactive workshops, exercises, and will end with a reflective action learning set. You will also have the opportunity to listen and be inspired by leadership journeys of leaders within the NHS.
Learning objectives
Gain insights into your personality and strengths and how to proactively use this knowledge to develop yourself and others.
Develop essential skills to empower yourself to be more proactive in nurturing your resilience and wellbeing by developing your Wellbeing & Resilience Action Plan (WRAP).
Foster positive practices, including harnessing the benefits of diverse teams in order to support employees to flourish and build a thriving environment.
Develop critical negotiation and influencing skills in managing different stakeholders.
Explore your emotional intelligence and gain an understanding of how others perceive you and its impact on your team.
CPD certification
CPD points and a certificate of attendance will be awarded at the end of the course.
This course carries 14 interactive GOC CPD points.
The content of the course has also been certified by The CPD Certification Service as conforming to continuing professional development principles and carries 14 CPD hours.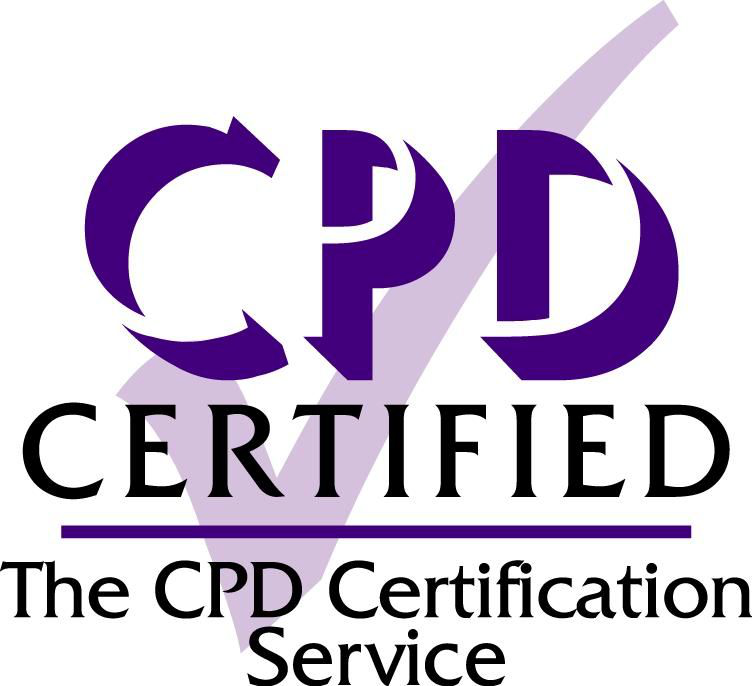 Requirement
In order to access the programme online, you will need access to a computer (laptop or desktop) with a webcam and microphone.