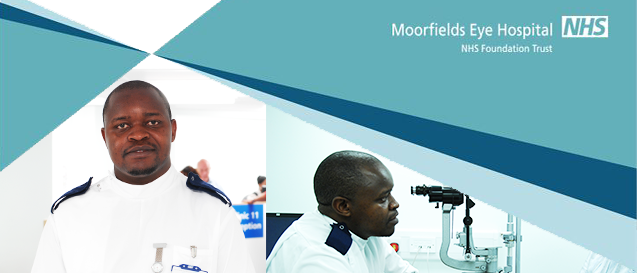 Nurse-led intravitreal injection course
This course is aimed at UK or overseas trained nurses working in an ophthalmic or medical retina setting, focusing on the treatment of age-related macular degeneration, retinal vein occlusion and diabetic oedema.

With the increasing demand for treatment for people with eye conditions such as diabetic macular oedema, retina vein occlusion and age-related macular degeneration, the demands on the NHS for intravitreal injection services will increase. With this will come the need to train more specialist nurses to deliver intravitreal injections under the supervision of a consultant and Moorfields hopes to support other organisations in coping with rising demands for these services by holding this course.
This course will provide delegates with an enhanced overview of how to introduce an intravitreal injection service by covering topics such as:
• Planning and implementing an intravitreal injection service
• Medio-legal, indemnity and consent issues
• Staffing and supervision
• Corporate and clinical governance
Delegates will also be taught how to deliver intravitreal injections during a wet lab session and have the opportunity to ask questions to senior executive staff at Moorfields: Mr Declan Flanagan (medical director), Tracy Luckett (director of nursing and allied health professions) and Mr Robin Hamilton (medical retina service director).
For more information: IVTgroup@moorfields.nhs.uk